The Eaten dish review app allows users to find the best steak, curry or raspberry sorbet rather than just the top-rated restaurants. As it launches in London, Felix Todd speaks to its founders Timothy Lui and Jeeho Park about why they're backing the app to shake-up the industry for both diners and restaurateurs
A five-star review of a restaurant might be all you need to convince you to go there – but if you're just after a great meal, it could prove a little misleading. This is the problem the Eaten dish review app is attempting to solve.
Founders Timothy Lui and Jeeho Park came up with the idea when they met in a co-working space in London and quickly realised their joint frustration with traditional review apps and websites.
Having already launched their service in 97 countries including the US, the duo are now bringing their idea to the UK capital.
"A reviewer might doll out a five-star review just because it's their birthday and they got a cake with their name on it, or because they got on really well with the waiter," CEO Tim tells Compelo.
"The problem is, if you're looking for, say, the best steak in the area, it's difficult to get a review that focuses solely on the quality of the steak and not the quality of everything else.
"When you have hankering for a certain type of food, you just want that food and the best possible version of it – Eaten provides you with a way of find just that."
How does the Eaten dish review app work?
The Eaten dish review app works by letting people discover and share their favourite dishes by taking a picture, tagging the location and sharing it along with a rating.
It categorises these reviews by food type, therefore allowing hungry users to satisfy their cravings by finding a comprehensive list of reviews, pertaining to the specific meal they're after.
Tim, who spent his childhood living in a restaurant where he immersed himself in the culinary scene, combined this experience with his computer software skills to begin work on the app in May 2016.
"When I say I grew up in a restaurant, I mean my mother literally had to be taken straight from the restaurant to the hospital when she went in to labour," he says. "It's played a massive part in my life.
"It's taken until now to get the app to where we want it be for now – my high school friend, who knows a lot about front-end design, helped me out a lot – my speciality as far as software is concerned is more back-end.
"The app is unique because you rate the food itself – it only takes 30 seconds because you're not telling a huge story about the restaurant, just the meal. We've actually done away with the whole star rating system.
"This way people really see how good the meal was – so finding the best version of exactly what you want is much easier, more reliable and more accurate."
Eaten dish review app: Organic growth and big potential
Eaten's COO Jeeho has a background in financial services but, like Tim, has always had a passion for food.
"I used to go out with my family for a day out and we'd have eight or nine tiny meals at different restaurants just so we could fit in as much as possible and try as many dishes as we could," he explains.
"It's why I love our app, because it's designed to focus on the food, rather than just someone's experience of a restaurant, which can be misleading as far as the food is concerned."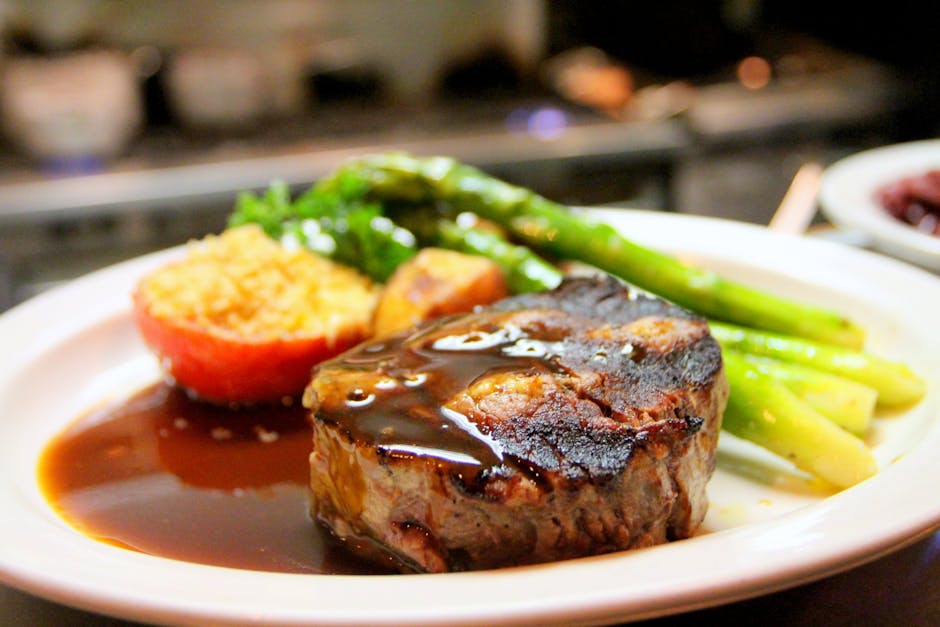 Jeeho says Eaten has relied on word-of-mouth and organic growth to propel its progress thus far, which has helped it to gain tens of thousands of users in the US.
There are 1,850 places to eat listed on the platform, and the review system and performance engine has so far translated to more than 46,000 dish reviews globally.
Concerning its future and potential expansion, he adds: "There's lots of potential for other features – we have all the algorithms needed to create a sort of match-making service based on your food processes, for example – but we've yet to implement this kind of thing."
Eaten dish review app: Everyone wins
The founders believe the Eaten dish review app serves as something good for both the diner and the restaurateur.
From the user's point of view, they get a comprehensive list of the specific food type they're looking for, while the restaurant gets regularly and targeted feedback about the part of their business that should matter most: The food.
Tim adds: "Users gain the trust of other users by becoming reliable reviewers as they review more dishes – the more you use it the more credibility you gain.
"This makes for a really easy process when it comes to choosing who to trust – certain people have similar tastes so we've made that part of the app in a way.
"And the dish itself gains credibility the more good reviews it gets, too – if a particular steak has 500 good reviews, the chances are it's going to be a good one."