Existing translation services can lead to some costly mistakes - Unbabel claims to be different, offering a balance between machine automation and human intelligence. CEO Vasco Pedro explains how it works to Felix Todd - and why it's the preferred option for companies including Microsoft, Facebook and Skyscanner
Unbabel helps businesses avoid mistranslation across 28 different languages
The Lisbon company combines human intelligence with machine automation capabilities to ensure speed and accuracy
It claims to be a lot more powerful and precise than Google Translate
Communication is everything in business, but the internet is full of mistranslation bloopers.
There's a Polish company that says it looks "greedily" on expanding into more continents when its website is converted into English, while a Chinese restaurant menu claims to serve "stir-fried Wikipedia".
While most customers would understand their actual intentions are just lost in translation, it still pays to get the message right.
These examples of strange sentence structures and odd vocabulary are found in searches using the popular Google Translate tool.
The translation service Unbabel, on the other hand, claims to be different and far more powerful.
"Our tool can do a lot more than Google Translate, because it combines human ability with the automation capabilities of machines," says founder and CEO Vasco Pedro.
"More than anything, our technology gets to know our customers – when we on-board a new customer our tech begins translating for them and it will continue to do so – so it gets better and better at it as time goes on via a process of machine learning.
"We really see ourselves as empowering customers with the ability to communicate immediately and fluently in 28 languages, rather than just offering them a translation service."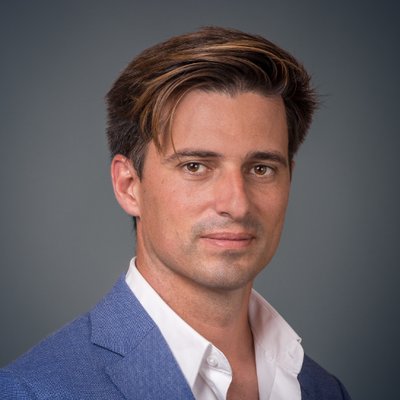 What is Unbabel?
Founded in Lisbon, Portugal, in 2013, Unbabel's vision is to become the "world's translation layer".
The company translates text by combining bespoke neural machine translation (NMT) – similar sentence structuring tech to that used by Google Translate – and a global network comprising tens of thousands of human "Unbabelers" who post-edit the automatic translations to ensure professional quality.
These editors can be anyone who's able to translate between two or more of the languages covered by the firm, and they are paid on a weekly basis via PayPal or Payoneer.
Currently, it covers 28 languages for hundreds of subscription-based clients, including Microsoft, Facebook, Expedia, Booking.com, easyJet, Pinterest and Skyscanner.
Avoiding mistranslation by combining machines and humans
Responsible for realising the company's vision, Vasco is heavily involved in recruiting and spearheads Unbabel's fundraising efforts, which total more than $31m (£24m) in venture capital to date.
He explains: "We think a little like NASA, in so far as we have a really big vision that can be a little overwhelming, so we like to break it up.
"At the moment, our goal is to get to the point where we have translated 25% of all the world's customer services communication."
The market for translation and localisation services stands at $38bn (£30bn). It has historically been extremely fragmented, with most professional services offering one or two languages translated by humans, making it difficult to scale.
The other option for companies is to look to Google Translate, which automates the process, meaning speed and efficiency but often a lack of reliability and accuracy.
Vasco feels neither choice is sufficient in avoiding mistranslation.
"If you gathered all the world's professional translators, they'd still only be able to translate about 1% of the text in the world at the moment – you need machines and automation to bridge that gap," he says.
"But machines aren't capable of translating nuanced text on their own – something like an email that might contain a metaphor is way beyond their capability at the moment.
"This is where we come in and it's why we are unique – we combine machines and AI with humans to create our product," says Vasco.
"So the machine translates the text and then a human edits the output – basically it removes a huge amount of the time-consuming legwork for the person so all they have to do is change some things in the final edit."
"And our technology integrates into your business, so if you have an English-speaking employee who receives an email in Chinese, it will be translated automatically, then their reply, written in English, will be translated before being sent back.
San Francisco vs Lisbon tech hubs
Unbabel has expanded into the US by recently recently opened a new office in San Francisco, building on its existing headquarters in Lisbon.
"San Francisco is a great place to be – it actually feels a little like what I imagine the renaissance did, because there are so many interesting conversations happening everywhere," explains Vasco.
"You really get the feeling you're at the focal point of a lot of innovation – the people here are genuinely discussing how to shape the future."
He believes Lisbon was a great place to build the company from the ground up.
The lack of immediate connection with Unbabel's customers became a problem, however, and the move into San Francisco appears to have solved the issue.
"Our customers weren't in Lisbon, so now we're in San Francisco we're surrounded by the people we need immediate contact with – I can walk down the road for a coffee and have a face-to-face conversation with a customer that same day – it's really powerful.
"What has been good about Lisbon is the fact it's becoming a real tech hub in its own right.
"The problem with places like London and New York is, while they have incredible tech scenes, there are too many industries and companies there so tech can never become dominate.
"That's not true of Lisbon – it has a real future."