Waymo is accusing Anthony Levandowski of stealing secrets and taking them to Uber, but who really is this guy?
In the fiercely competitive world of Artificial Intelligence (AI), it's tough to stand out – but this 36 year old engineer managed to do so by making Google a world leader in self-driving cars.
The American-born Berkley graduate has run into trouble subsequent to his recent move from Waymo, formally Google's self-driving car unit, to Uber.
Waymo accuses Levandowski of stealing 14,000 confidential files, taking a multimillion-dollar payout from Google, and then using the material to set up a new company which was subsequently purchased by Uber for $680 million.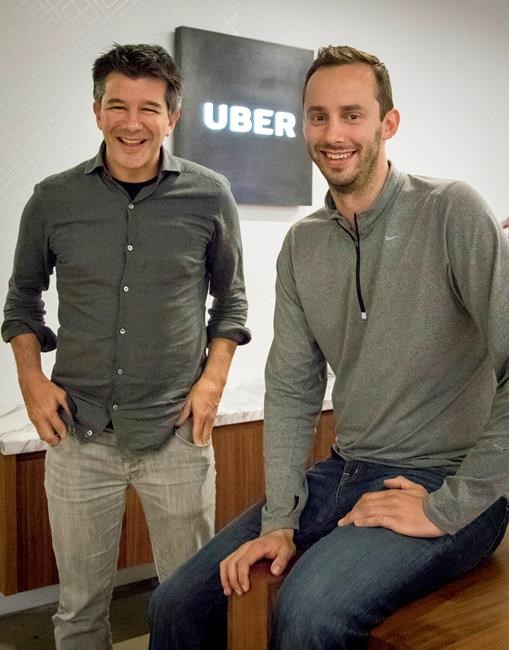 The allegations are yet to be proven, but Levandowski has certainly attained a reputation for pushing boundaries throughout his career.
Along with peers at university in 2004, the innovative engineer modified a 90cc Yamaha motorbike to balance and drive itself using motion sensors, video cameras and GPS.
It was this experience that inspired Levandowski: 'It struck a chord deep in my DNA. It was almost like discovering electronics.
'I didn't know where it was going to be used or how it would work out, but I knew that this was going to change things significantly.'
With Uber launching self-driving cabs under his leadership later this month, it seems Levandowski's prophesy is finally becoming reality.
Whilst at Google, Levandowski worked on Google Street View but soon got the robotics itch once more, building a driverless Toyota Prius which delivered pizza.
His successful invention caught the attention of Google bosses in 2011 and they soon bought both his companies and brought the car into their secretive unit, 'X', dedicated to highly ambitious projects.
Determined to push forward with progress in this area, Levandowski controversially got involved with lobbying to pass laws in order to allow the testing of autonomous vehicles.
Google bosses weren't impressed with his conduct, feeling he undermined their staff responsible for influencing policy.
Tactically, the legal action being brought by Waymo doesn't reference Levandowski's prior role at Google, instead jumping straight to the current dispute.
The Lawsuit alleges that Levandowski 'attended meeting with high-level executives at Uber's headquarters' on January 14th 2016, and then resigned from Waymo without notice on the 27th.
His startup, Otto, was officially formed on February 1st and subsequently purchased by Uber.
Waymo claims that not only did Levandowski download highly confidential information, but he poached other Waymo employees who undertook similar actions before leaving.
However, Levandowski firmly refutes the accusations of theft of information, attributing his ability to build an autonomous car in under a year to the fact that he has done it four times.
He tells Forbes: 'We understand what not to do and where not to waste time, because we have experience from having tried it before and it didn't work.'
Once dubbed a 'star engineer' by Google, it seems the worm has well and truly turned. The AI driverless car race is on, and Levandowski is the Schumacher of the circuit.