The NFL is the most popular sport in America and one of the most commercialised in the world - yet it wouldn't be possible without the financial backing of the franchise owners who've led eclectic business lives of their own
With the season of America's professional football league starting today, the majority of the fans' attention will be fixed on the players rather than the NFL franchise owners.
But the business moguls behind the teams set to square off between now and February boast plenty of reasons to take a closer look at how they've got to where they are.
Seattle Seahawks owner Paul Allen, for example, co-founded Microsoft along with Bill Gates, while Balitmore Ravens supremo Steve Bisciotti formed a staffing company in his basement, which later became the largest in the US – Allegis Group.
Neither of these teams made it into last year's play-offs, however, so for this list we've taken a closer look at the entrepreneurs behind the 12 teams that did.
NFL franchise owners: Robert Kraft, New England Patriots
Owner of the New England Patriots, Robert Kraft, started his career working at his father-in-law's packaging materials company.
After climbing his way to the top, he bought the company before absorbing it into International Forest Products, a company he founded that has gone on to become one of the world's largest suppliers of paper products.
The company is part of the 77-year-old's private holding company The Kraft Group, which also controls his sports investments.
They include e-sports for competitive video gaming and mixed martial arts.
Mr Kraft, estimated to be worth $6.5bn (£5bn), bought the New England Patriots for $172m (£133m) in 1994, and has since seen its value grow to $3.7bn (£2.85bn) in no small part due to five championship wins since 2001.
NFL franchise owners: Terry and Kim Pegula, Buffalo Bills
Terry and Kim Pegula, owners of the Buffalo Bills, reaped an estimated $6.5bn (£5bn) from the controversial rise of fracking, selling the drilling right and assets of their business East Resources one by one between 2010 and 2014.
The married couple then used this substantial cash injection to purchase the NHL's Sabres in 2011, along with the New York state NFL team in 2014 when they outbid the likes of future president Donald Trump and rock star Jon Bon Jovi.
The organisation that runs their business interests now is Pegula Sports & Entertainment, which is headed up by Kim.
NFL franchise owners: Arthur Blank, Atlanta Falcons
Arthur Blank recovered from an inauspicious start to his career when he was fired from a home improvement store, promptly founding The Home Depot in 1978.
His company has been a member of the Fortune 500 for more than 20 years and is the fourth largest retailer in the US, with a 2016 revenue of $95bn (£73.3bn).
The 75-year-old stepped down as president and CEO of the company in 2001, before buying the Atlanta Falcons in 2002 for $545m (£420.4m) – a team which is now worth an estimated $2.5bn (£1.9bn).
Mr Blank, whose worth is estimated to be about $4.7bn (£3.6bn), also owns association football team Atlanta United, which shares the Mercedes-Benz Stadium with his NFL side.
NFL franchise owners: Tom and Gayle Benson, New Orleans Saints
Starting his career as a car salesman in New Orleans, Tom Benson went on to open several dealerships in the city before entering the banking sector.
He took sold his company Benson Financial to Norwest Banks for $440m (£340m) in 1996, which was later bought by Wells Fargo.
He also bought the New Orleans Saints for $70m (£54m) in 1985 before his eventual death earlier this year, which was reportedly caused by influenza.
His wife Gayle inherited his business empire and now owns the NFL team currently worth an estimated $2bn (£1.5bn).
NFL franchise owners: Jerry Richardson, Carolina Panthers
Jerry Richardson is one of the few NFL franchise owners in history to have been a player himself, having played for the Baltimore Colts until 1959.
The 82-year-old used his earnings from playing for the team to enter the fast food industry, opening Hardee's in 1961, which later went on to launch more than 500 more franchises.
In 1993, he bought the then-newly formed Carolina Panthers for $206m (£158.9bn), which is now worth $2.3bn (1.8bn).
NFL franchise owners: Jeffrey Lurie, Philadelphia Eagles
Jeffrey Lurie accumulated much of his estimated $2bn (£1.5bn) fortune by running his family's cinema chain General Cinema.
He later founded a Hollywood production studio known as Chestnut Hill Productions, the releases of which you won't see in many hall of fame lists – featuring flops like Angelina Jolie-starring Foxfire and Kathleen Turner's VI Warshawski.
The 66-year-old bought the Philadelphia Eagles in 1994 for $195m (£151m) and has since seen its value grow to $2.65bn (£2bn).
NFL franchise owners: Art Rooney II, Pittsburgh Steelers
Dan Rooney, who died earlier year, founded the Pittsburgh Steelers in 1933, paying $2,500 (£1,928) to start the franchise.
His grandson Art Rooney II now owns the NFL side after being president since 2003 and before then serving as general counsel.
The 65-year-old also acts as chairman of the NFL's stadium committee, and serves on a number of other NFL boards, including the legislative committee, international committee and the digital and media committee.
The Pittsburgh Steelers are now worth almost $2.5bn (£1.9bn).
NFL franchise owners: Shahid Khan, Jacksonville Jaguars
In addition to sporting a moustache that would spark the envy of even the most hirsute of sultans, Shahid Khan also owns the Jacksonville Jaguars.
The 68-year-old reportedly paid $760m (£586.2m) for the Jaguars in 2011, in a move that made him the first person of an ethnic-minority to own an NFL team.
Pakistani-American Mr Khan, estimated to be worth about $7.6bn (£5.86bn), generated the majority of his wealth off the back of his Illinois-based car parts manufacturer Flex-N-Gate.
He also has a strong presence in the UK, owning Premier League football club Fulham since 2013 and featuring the Jaguars as part of the annual London-based NFL games.
In a bid to increase the NFL's presence across the pond, Mr Khan recently made a £900m bid to the FA to buy the national stadium Wembley, which is currently under consideration.
NFL franchise owners: Amy Adams Strunk, Tennessee Titans
Former owner of the Tennessee Titans, Bud Adams, died in 2014, after which his daughter Susie Adams Smith became the primary shareholder while her husband Tommy acted as CEO.
She is now selling her one-third stake in the side, however, and for the moment Mr Adams' daughter Amy Adams Strunk has control of the Titans, which are currently valued at more than $2bn (£1.5bn).
She is one of the directors of KSA Industries, which owns the Titans as well as a handful of other energy and retail companies formerly owned by the late Mr Adams.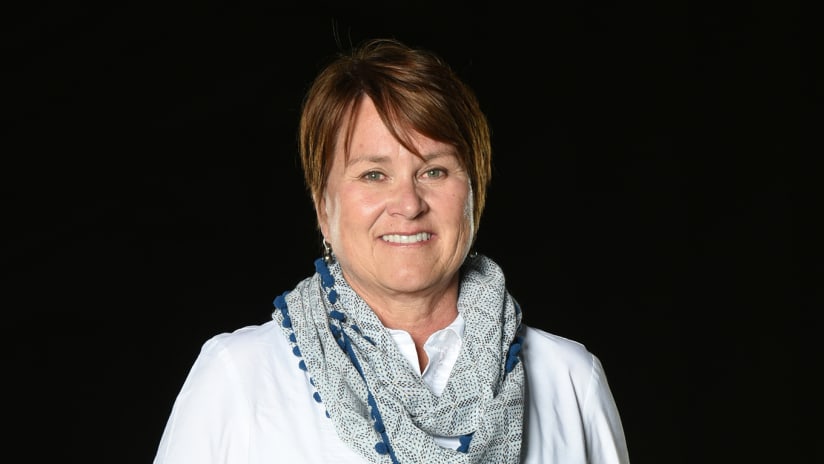 NFL franchise owners: Clark Hunt, Kansas City Chiefs
The Kansas City Chiefs were formed in 1963 and have been owned by the Hunt family ever since.
Clark Hunt – took over the team as chairman and CEO following the death of his father Lamar Hunt in 2006.
The 53-year-old has gathered a $2bn (£1.5bn) fortune off the back of his career as an analyst at Goldman Sachs and by acting as one of the founding investors in Major League Soccer.
He also sits on the NFL's international committee and its executive committee.
NFL franchise owners: Stan Kroenke, Los Angeles Rams
Los Angeles Rams owner Stan Kroenke is one of the richest NFL team owners with an estimated wealth of $8.3bn (£6.5bn), which he earned primarily as a real estate developer.
He had a lot of success and reaped a lot of profit from developing Walmart stores in the US, which may or may not be related to the fact he was married to Ann Walton, an heiress of the retail conglomerate.
The 71-year-old also owns Kroenke Sports & Entertainment, which includes his NFL team as well as NBA team Denver Nuggets, NHL Colorado Avalanche, MLS outfit Colorado Rapids, National Lacrosse League side Colorado Mammoth.
He also has a large stake in English Premier League football club Arsenal and has placed a bid to take effectively sole ownership.
Mr Kroenke first bought a stake in the Los Angeles Rams in 1995, before purchasing the team outright in 2010.
After returning the franchise from St Louis to LA in 2015, it is worth now estimated by Forbes to be about $3bn (£2.3bn) – more than twice what it was valued three years ago.
NFL franchise owners: Zygmunt Wilf, Minnesota Vikings
A New Jersey real estate developer by trade, Zygmunt Wilf's family businesses Garden Homes and Garden Commercial Properties manage more than 25 million sq ft of retail and commercial properties combined across the US.
The 68-year-old bought the Minnesota Vikings for $600m (£464m) in 2005, with the team now being worth an estimated $2.4bn (£1.85bn).
His business career has been far from smooth, however, as in 2014 a New Jersey judge ordered the Wilf family to pay $84.5m (£65.9m) after being convicted of a 1980s fraud scandal concerning two former business partners.