Luca Schnettler, whose start-up HealthyHealth operates in the insurance tech sector, flies five times a week and says he'd rather fail than be average because 'at least failure has flavour'
"Imagine if, instead of going to the hospital and having your blood tested, with the waiting around that involves, you go on your smartphone, make one click and you know exactly what your risks are and how to prevent them.
"Who doesn't want to have that?"
This is the vision of Luca Schnettler, an entrepreneur who wants to innovate the insurance sector by helping people manage their health better.
Just eight months ago, Luca – born and raised in Frankfurt, Germany – was studying at Newcastle University's London campus.
Since then, the 20-year-old has dropped out from higher education and is now the founder and CEO of London-based HealthyHealth, a rapidly growing B2B insurance technology – or insurtech – firm.
It seeks to build a preventative, rather than reactive, healthcare insurance system for its customers using digital data.
The software can calculate real-time risks associated with 200 medical conditions – including 38 types of cancer, diabetes, depression and dementia – while creating a personalised daily plan to manage an individual's risks.
Aimed mainly at employers, HealthyHealth claims it can decrease sick days by up to 9% each year.
Luca says: "I have nothing against university – I think it's a great thing to do, it was just not for me personally.
"I figured that out quite quickly –and I knew I always wanted to do something entrepreneurial.
"To be honest, for me it wasn't like it is with most entrepreneurs where they have a problem and try to solve it – I knew I wanted to do something entrepreneurial and I actively searched for something to do."
He recently presented a keynote at the Digital Festival 2018 in Cardiff, where we spoke with the young entrepreneur.
How did you start HealthyHealth?
When I was still studying I noticed the university, and a few others I was working with, had huge data sets they didn't use.
So I negotiated with some of them that I could use those data sets for commercial uses, as well as to help me find funding.
Through that I then decided I would just quit university and start a company because I could basically live on the funding I had and having more time would let me make full use of the data.
This was around eight months ago. It then took about three or four months to be able to form the first partnerships with big brands and build the team – we've got a great team including the former chief data officer at [French insurance group] April.
Now it's at the stage where we are in around five countries – we have a deal in the Nordics, in the UK with employer benefits and insurance, and in the Middle East, Germany and France with reinsurance (where multiple insurance companies share risk).
For us, it's now really about growing and proving the product in different aspects.
Can you explain the rapid growth?
You know – I could ramble on and say we've got a great data set, which we do, or we've got a great team, which we do. I could say we are lucky to have great partners, and that's all true, but I think the main part is that we just had the exact right timing.
In 2009, the Fitbit just measured steps and sleep, and the Apple Watch came out in 2015 with more medical features.
Now you have all this digital data – which really impacts health predictions and can be used for everything including insurance and employer benefits – and this is only really being discovered now.
It's existed for 40 years – the first wearable that could measure heart rate was made in 1978 – but now it's starting to really have an impact, so timing is the key factor.
How do you go about getting new customers in a competitive market?
We benefit from a network for accruing customers – we've got great partners and investors.
And the deals we've already done mean we get valuable referrals. In the B2B world you don't need a huge marketing or advertising team, customers can come from a select few people who you have on board and they will do the selling for you.
But there are downsides. Because we are B2B mainly – we integrate with corporates – we don't put an app on the App Store and advertise it on Facebook.
For B2C companies, winning a customer can take anything from a week to a few seconds whereas with corporates, especially in insurance, it just takes ages for them to implement and sign something.
Even if you're introduced to a decision-maker, they'll suggest you set up a workshop in three months.
That workshop goes well and then you arrange another workshop with a technical team to test integration in a month.
Then they say they want to integrate it, so you set up another meeting to speak about the KPIs, which is in a month.
Then you agree on everything so you draft the papers and then you send them over and inevitably changes have to be made so they send it back and you adjust.
It goes back and forth for a few months and then you have a signature – it takes around ten months sometimes.
Our quickest signing was in employer benefits and that took about three months.
Where does HealthyHealth go from here?
I don't want to create a mid-sized business – I want to go quite large.
You can see this already in how we manage our business, we take a little bit more risk than a normal start-up would in terms of how many people we have – 15 employees, including outsourcing.
Also, we just signed a deal in the Middle East, for example, which they say no start-up should do because you have to have one product which you do well and then you can go to the next region.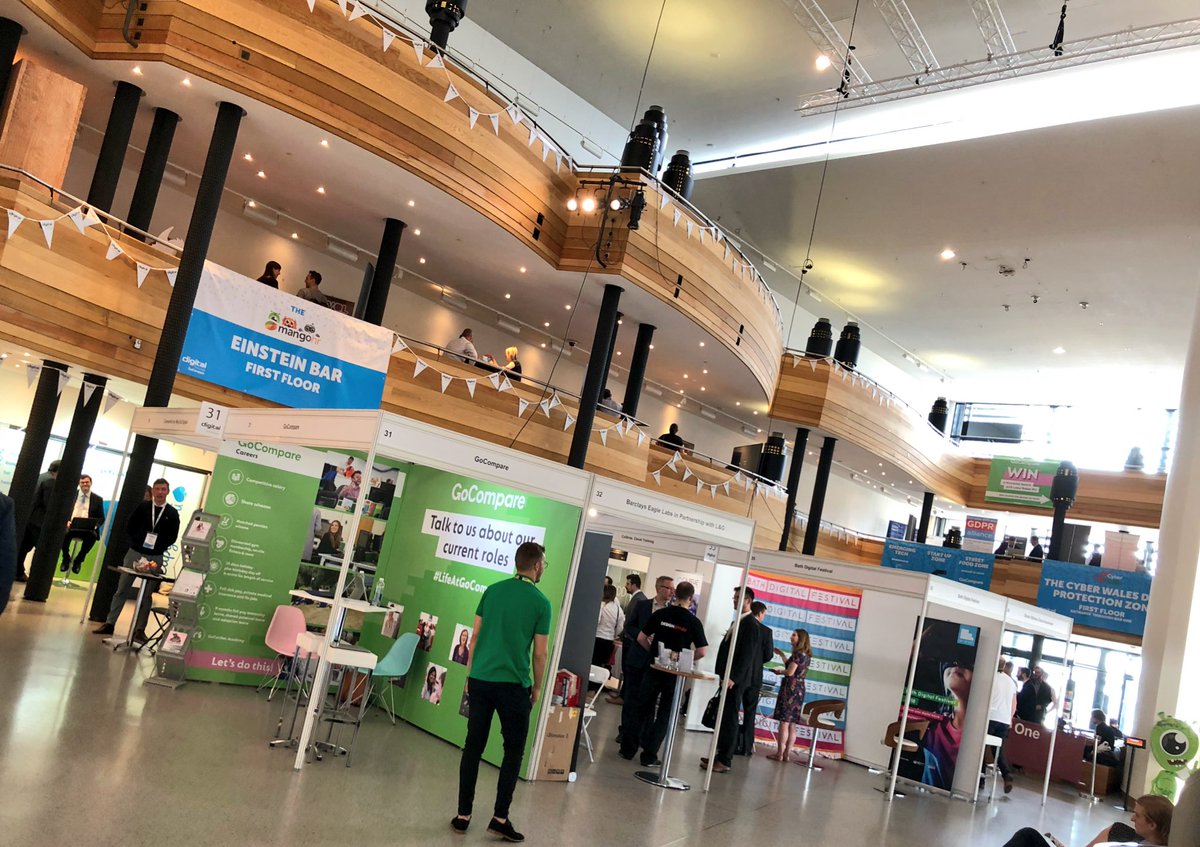 But that process can take years – and we don't want to do that – we want to take risks and every opportunity we can and then really scale the business so you hear about us not just in the UK, but also in France, the Nordics, Egypt, everywhere.
So in the future we want to be one of the big, big names in insurance, employer benefits and healthcare.
We want to really digitalise those markets because I think those are the only markets left which aren't fully digital.
Imagine if, instead of going to the hospital and having your blood tested, with the waiting around that involves, you go on your smartphone, make one click and you know exactly what your risks are and how to prevent them.
Who doesn't want to have that?
What are the challenges to making this happen?
I think social acceptance is the main challenge to those things.
No one could argue that these things make life easier – the challenge is getting people to trust the information.
People will still feel like they can't trust digital information on their phone and they'll want to go to the doctor in person.
But what most people don't know is when you go to the doctor for, say, a mammographic procedure, it's only about 80% accurate, which means two out of ten people will have a false positive or negative.
Whereas in our statistical approach, with 40 million people worldwide in our data set, we are much more accurately predicting different risks for different diseases and are much more helpful in giving a digital approach to prevent them.
But the thing we need to change is the perception of people towards data security, as well as the validity of those methods.
Why did you become an entrepreneur?
It might come from my parents or my upbringing, but I'm not sure.
I'm 20 years old and I've travelled a lot. I've been to four continents – three on my own – lived in two major cities, I have friends all over the world, I try to absorb culture where I can and I take around five flights per week nowadays.
I see a lot of the world ,which gives me different perspectives and teaches me that I want to do something very different with my life.
Honestly, it could end up that in six months I don't have a job but then I wouldn't worry because I'd just do something else with the lessons I take.
I think to be great is obviously good, but to be failing at something is much better than being average or mediocre because being terrible at least has some flavour – and you learn from it.
I've got a very clear path of what I want to do and I always need to be busy and focusing on my vision.
I want to learn – I don't want to lead an average kind of life.